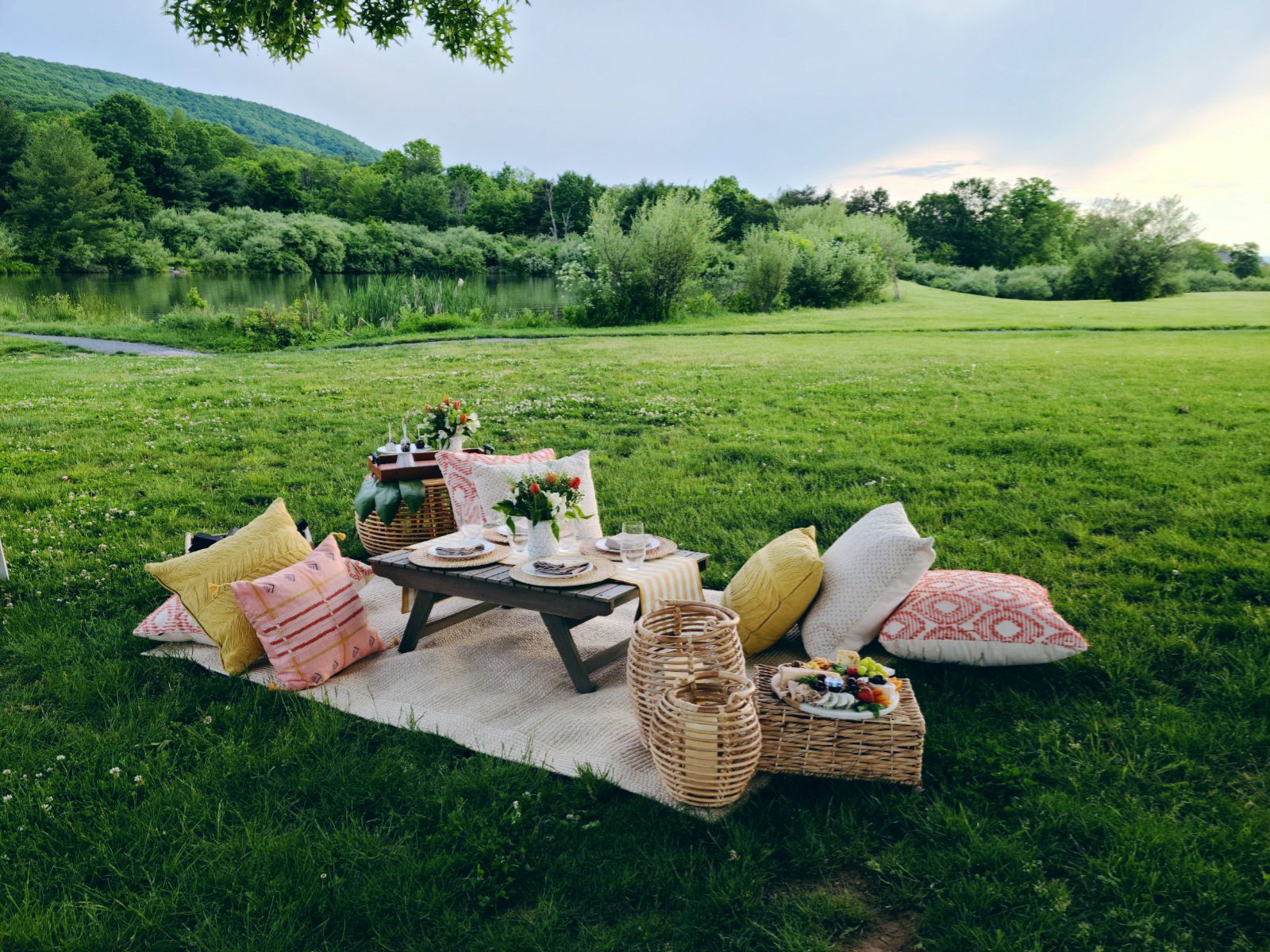 Now booking posh private picnics! We're teaming up with some of our favorite local venues to offer you chic summertime experiences, perfect for groups of 2-8. Picnics can also be arranged at select public spaces or in your very own backyard. Dreamy date night, bridal shower, ladies' night, popping the question…let's make it memorable!
What's included?
Each picnic includes a luxurious, fully styled set up featuring a Gourmet Girl grazing box or board and sweet treats from a local bakery partner, as well as sparkling water with the option to include wine flights or bottles at our local winery partner venue.
How do I book?
Send us an email with your preferred picnic date request and the number of guests. We'll get back to you within 24 hours.
Picnic pricing
Our picnics begin at $250.